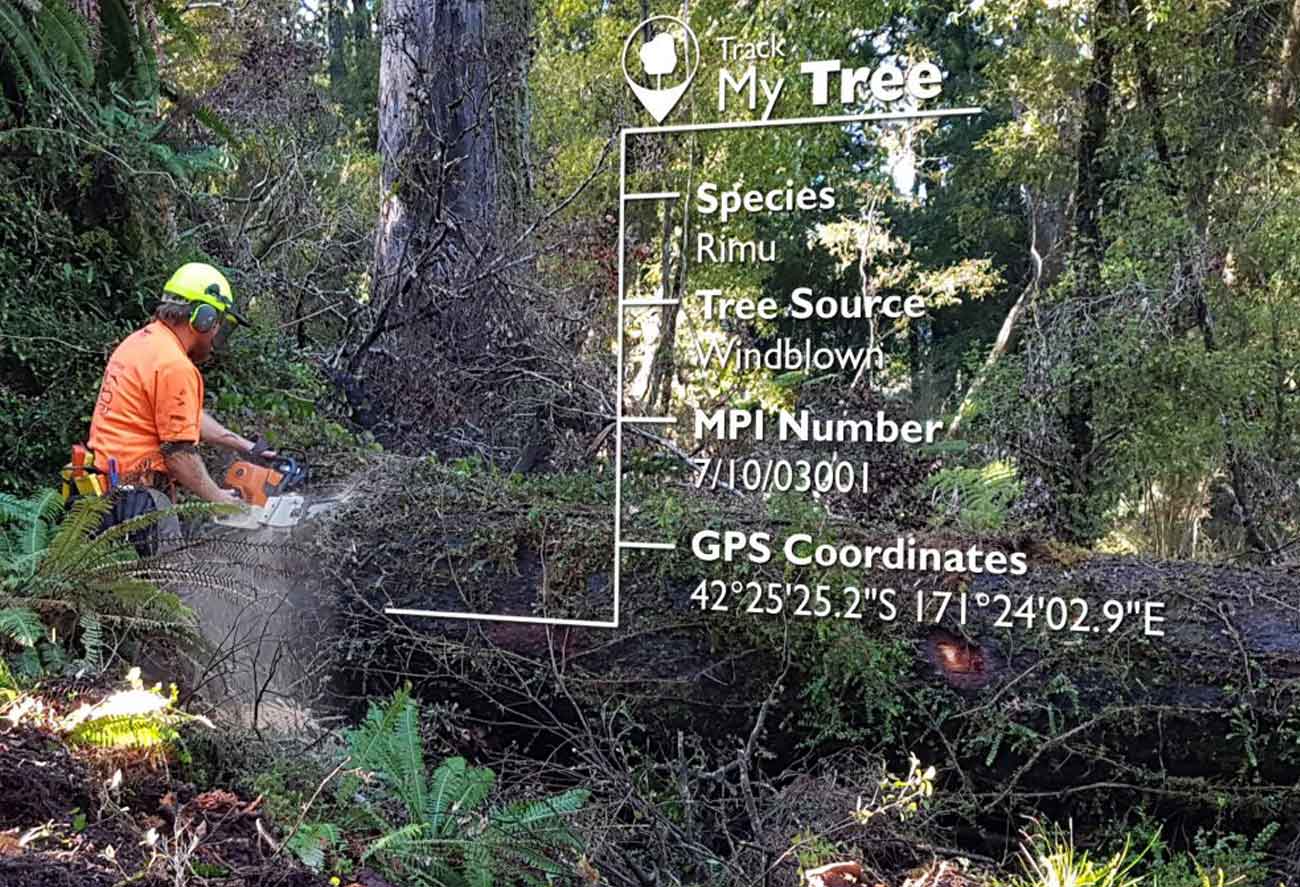 Sustainably sourcing New Zealand timbers
As part of our constant review of making Douglas Furniture a clean, green and sustainable business we are using the 'Track My Tree' feature on all of our NZ native wood veneers. With a clearly documented chain, from forest to the factory floor, we can now show the geographic and legal provenance of these NZ timber veneers.
It is essential for all of us to take responsibility in ensuring that our materials and products are ethically sourced. At Douglas Furniture we are striving to reduce our carbon footprint and source products locally and ethically.
The system was pioneered by New Zealand company Prime Panels, enabling us to track each panel we utilise to see:
– The location of the tree (or trees) on Google Earth that the veneer was cut from
– Provide a downloadable MPI permit that shows the native veneer was sustainably sourced
– The tree source for the veneer i.e. windblown or accessway
The natural wood veneers come with natural variations in colour, grain and markings that make every piece beautifully unique. There's a comprehensive range of stocked species that can be available in either long or cross grain sections.
For more information please contact us